–
Lockdown Space +
Design Activity +
Press / Publication +
The Lockdown Space collection invited people to submit observations on how their home environment had changed during lockdown.
People around the globe have had to think more innovatively about their domestic spaces to adapt to the new demands placed on them. The home has become the place where we work, socialise, exercise, learn, create, entertain, play, celebrate and escape.
Lockdown Space is in collaboration with Pete Maloney, Senior Lecturer in Interior & Spatial Design, UAL, Chelsea College of Art. The project was originally commissioned as part of Tate Exchange at the Tate Modern (July 2021).
© Collectarium 2022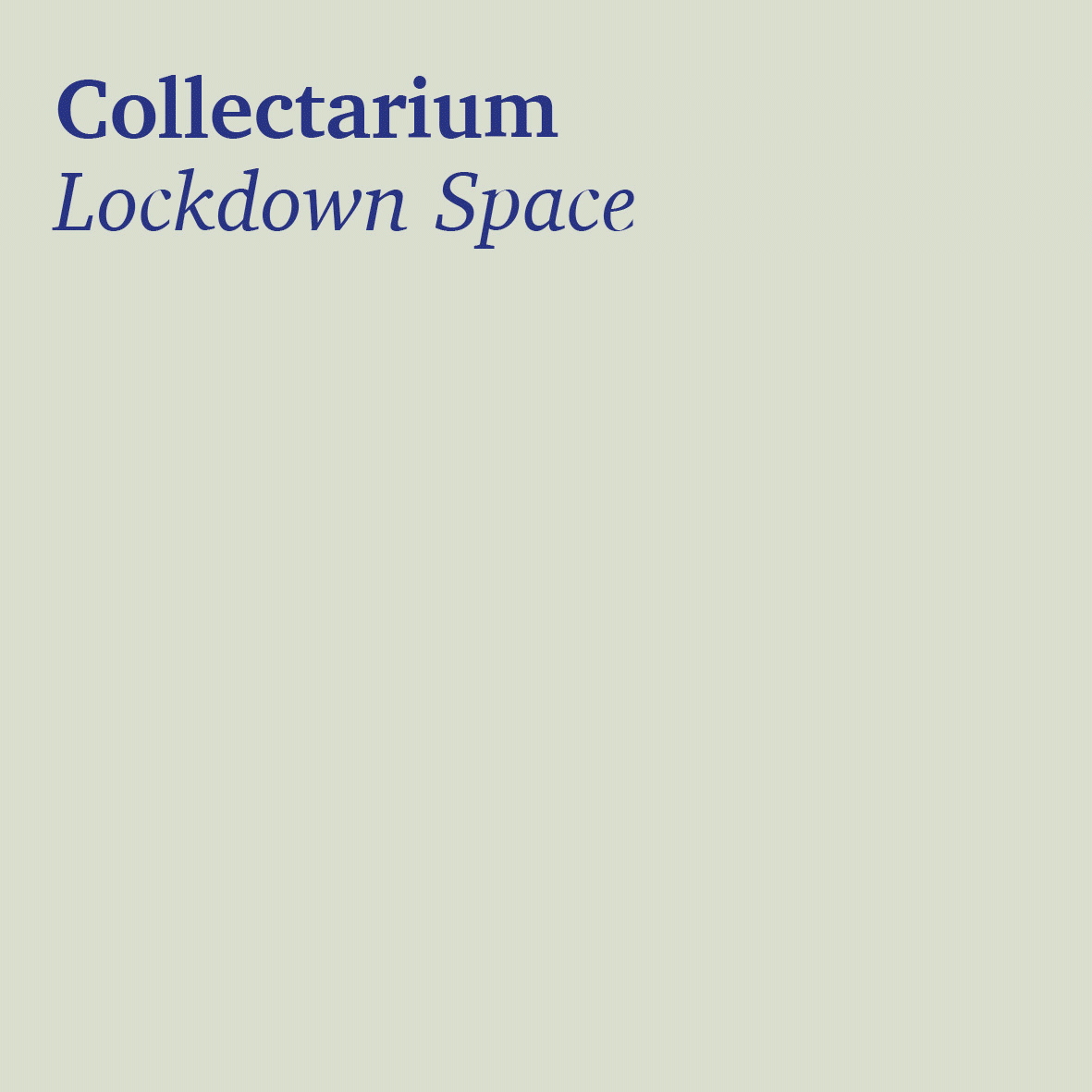 Design Activity 01: Lockdown Space
Collectarium Lockdown Space: Sharing domestic transformations and innovations for pandemics.

Paper presented at the Urban Assemblage: The City as Architecture, Media, AI + Big Data conference, June 2021. As part of (AMPS) Architecture, Media, Politics + Society at the University of Hertfordshire.
This project is in collaboration with Pete Maloney.
Adapted

Change of Use

Distraction

Home school

Inventions

ISOLATION

Makeshift

Movement

Outside Inside

Play

Re-imagined

Renovation

Retreat

Ritual

shared

Staycation

Temporary

Virtual Space

Working from home

← See All